Anthony Smith and Miguel Baeza won bonuses for submissions at UFC Vegas 15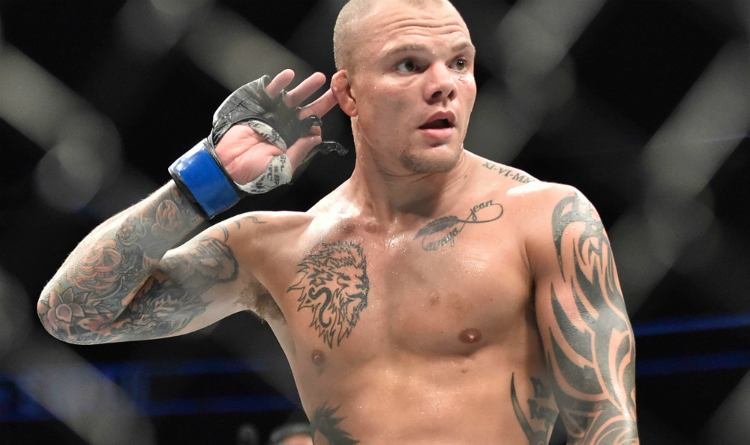 essentiallysports.com
The UFC handed out bonuses for the best performance to 4 athletes who had beat their opponents at UFC Vegas 15 on November 28.
Nate Maness and Su Mudaerji scored second victories in the UFC
Anthony Smith and Devin Clark headlined the event after a heavyweight bout between Curtis Blaydes and Derrick Lewis had been cancelled. Lionheart performed a takedown at the beginning of the first round and caught Clark in a tight triangle choke. Devin had no other choice but to tap at 2:34. Smith pocketed $50,000 for a flawless victory and cut a 2-fight losing streak.
28-year-old American Miguel Baeza faced Japanese mixed martial artist Takashi Sato in the co-main event. Baeza dominated on the feet in the opening round – he outnumbered Sato's significant strikes almost 2 to 1. In the second heat, Miguel brought the fight to the canvas and set up an arm-triangle choke. As a result, Baeza won by submission at 4:28 and earned a "Performance of the night" bonus.
Young Chinese prospect Su Mudaerji took on former TKO champion Malcolm Gordon. Mudaerji rushed at his opponent at the beginning of the showdown, made him back up to the fence, and threw a deadly combination of punches, which sent Gordon down to the mat. Su won by KO at 0:44, scoring the second victory in the UFC. He was awarded a bonus for the fast finish.
Bantamweights Luke Sanders and Nate Maness opened the preliminary card of UFC Vegas 15. In the first round, Sanders looked crisp on the feet. He landed 131% more significant strikes and absorbed only 13 shots. However, Maness made a takedown in the second heat, got Luke's back, and performed a rear-naked choke at 2:29. Nate received a $50,000 check for submission.