The Lakers: winning 2020 NBA Finals and going to become even stronger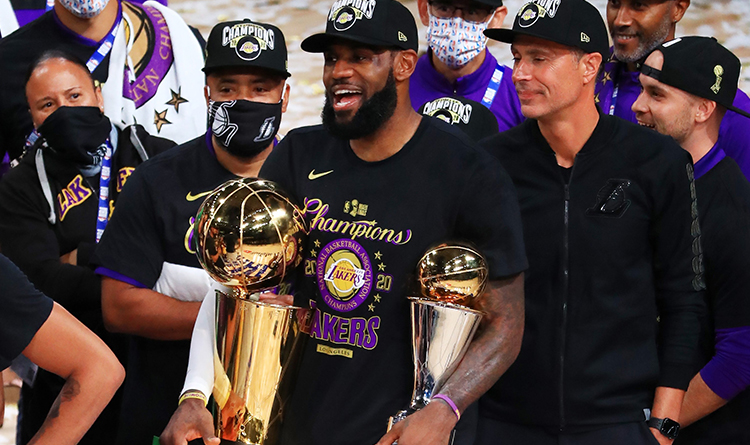 Twitter
The Los Angeles Lakers have just won the NBA finals, but the Off-Season is coming, and there's a potential Derrick Rose trade with the Detroit Pistons. In the case of success, LeBron James, Anthony Davis, and Derrick Rose are going to become the Lakers' Big Three.
2020 NBA finals and a $145 million trade
The 2020 NBA Championship ended with the LA Lakers getting their 17th title beating the Miami Heat in Game 6 with a score of 106:93.
LeBron James got his fourth NBA Finals MVP award, notching 28 points, 10 assists, and 14 rebounds, coming close to Michael Jordan's World Record( 6 Finals MVP awards). It's impossible not to mention that such great results were reached largely thanks to the joint work of LeBron James and Anthony Davis. This partnership of two experienced professionals might also seriously influence the next NBA season.
However, there are rumors, spreading among the NBA community, that the LA Lakers team might become even stronger and scarier. According to an NBA GM Twitter publication, there is a high possibility of a $145 million trade between the Los Angeles Lakers and Detroit Pistons.
As a result, LeBron James would be united with his old teammate Derrick Rose and in the next NBA season, the Lakers might have an incredibly strong team, having a great chance for repeating the success of 2020.