Sonia Raman – the first woman of Indian origin to become an NBA coach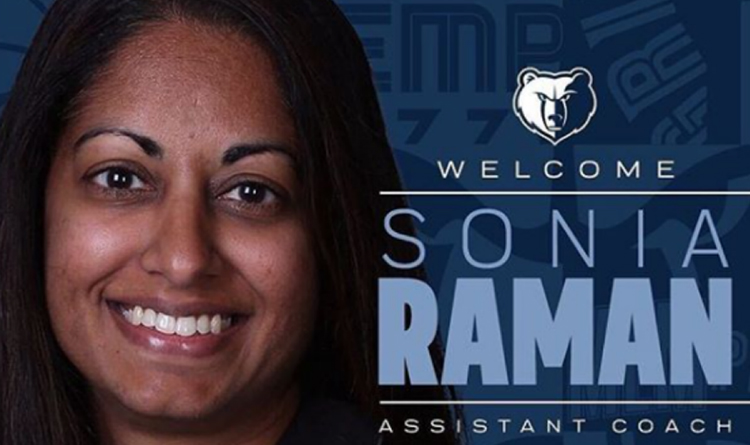 Memphis Grizzlies
The Memphis Grizzlies have announced hiring Sonia Raman as their new assistant coach. In her first interview since signing with the Grizzlies, Sonia has explained the influence of being Indian American on her career and success.
Indian heritage became the best inspiration
Born in the US Sonia Raman was raised by Indian-born parents. A lawyer by profession, Raman became a great basketball coach.
After being a part of the coaching staff at Tufts University and Wellesley College, she made a great 12-year career as a head coach at MIT (Massachusetts Institute of Technology), where she was noticed and hired by the Grizzlies.
At her first media appearance as an NBA assistant coach, Sonia Raman told the hosts of the Patel and Kumar NBA Talkshow about the importance of Indian heritage for her career and success. According to Sonia, Indian roots have influenced her upbringing, learning how to respect people, showing how important work ethic may be. For Sonia Raman, Indian heritage goes hand in hand with family and parents, who became a wonderful example of how hard working you have to be to succeed.
Starting as an assistant coach on November 1, Sonia Raman is looking forward to rising to the next level together with the Memphis Grizzlies.