Pradyut Voleti's Dribble Academy Is Pushing Basketball Towards A Change In India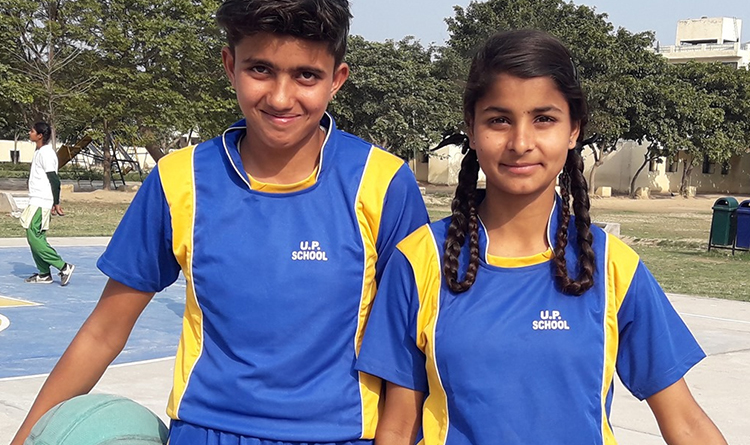 Dribble Academy
Although India has been one of the best performing basketball teams in South Asia, but never managed to catch people's attention like the popularity of cricket or badminton in the country. So, a man called Pradyut Voleti is trying to change this in his way.
After seeing the Philadelphia 76ers and Los Angeles Lakers live in the 2001 NBA Finals, Pradyut's love for the game began. After returning to India, he began to play the game in school, college, and nationally. But Pradyut is not known for his game but known for his work for basketball. He is the founder of Dribble Academy in a village called Gejha (Noida), a nonprofit organization (NPO) that provides basketball training and basic education to underprivileged children.
In 2013, Pradyut started providing basketball training to children in his colony and neighboring societies. He soon realized that it was his passion and decided to quit his job and went to the United States to train with Ganon Baker, a renowned skills coach of the NBA and NCAA.
Pradyut started the journey with just five children. The numbers grew rapidly, and today Dribble Academy has around 400 children with almost equal gender representation.
Many children at Dribble Academy have received scholarships for their basketball performances. Pradyut's first women's services received a full five-year scholarship to a private school in Noida. Some of the kids from Academy have played at the Junior NBA level and even had the opportunity to compete in the Junior NBA World Championships.
Every year the Dribble Academy receives international volunteers from different countries who try to help them at all levels.
Pradyut himself improved his coaching skills and was mentored by Cody Toppert. He also worked with Hall of Fame coach Tara VanDerveer.
For the past years, Pradyut Voleti has been dribbling his way to success beyond the basketball court. He was paving the way for children to make India a force to be reckoned with in the basketball world.