Shubhankar Dey: Events taken place in Frankfurt have been unfortunate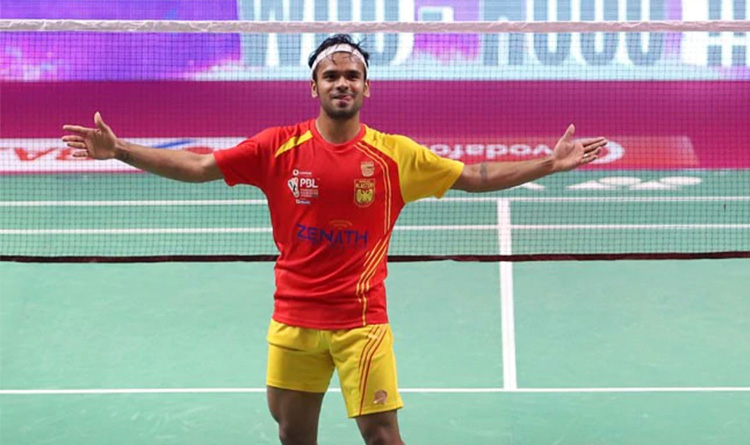 PBL Photo
On Thursday, Shubhankar Dey took it to social media and criticized the Badminton World Federation and Badminton Association of India, saying he and Ajay Jayaram was forced to withdraw from the SaarLorLux Open 2020. Shubhankar questioned the organizers about placing them in isolation as only Lakhsya Sen's father test came positive, and the players' were tested negative for Covid-19.
They requested a second covid-19 test and sending them back to India.
In Frankfurt, during the mandatory pre-tournament screening, Lakhsya Sen's father came out to be Covid-19 positive. On Wednesday, Lakshya Sen, Ajay Jayaram, and Subhankar Dey withdrew from the SaarLorLux Open 2020. Shubhankar Dey is not happy about it and said the events in Frankfurt were unfortunate.
In his social media post, he talked about DK Sen being tested positive and how the players were asked to pull out of the tournament due to health and safety protocols. He raised a question regarding the tournament management, asking why the authorities didn't enforce an immediate submission of a covid certificate upon arrival the way it was arranged in the Denmark Open.
Shubhankar Dey is unhappy with the SaarLorLux Open management, stating due to lack of administration, they couldn't complete and also suffered a financial loss. He requested BWF and BAI to take the matter seriously and help them with a fair solution or compensation.
He further added that they are asked to isolate and have no other information from the organizers. They have no symptoms and have their Covid negative certificates, and cannot contact local German authorities. Lakshya Sen and his father are in a hotel in Saarbrucken and are isolated in their separate rooms as per the BWF tournament health protocols. Ajay Jayaram and Shubhankar Dey are staying at another hotel.
Currently, the players are in isolation, but they have requested the authorities for a second test and to allow them to return to India.