Manasi Joshi: Want to change the perception of Indian people about disabled people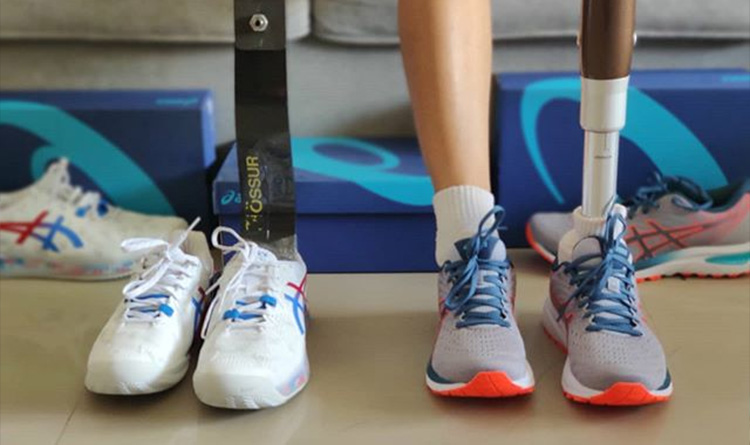 Manasi Joshi/Instagram
Manasi Joshi recently appeared on an online talk show called "In the Spotlight" hosted by Indian paddler Mudit Dani. The Indian para-shuttler talked about her vision for the para-athletes in India.
The Indian para-shuttler spoke about her vision on Mudit Dani's online talk show.
In a talk with Indian paddler Mudit Dani, she talked about her vision to create a conducive environment for para-athletes in India after she retires. Manasi Joshi is taking training from India's top badminton coach Pullela Gopichand for the last two years and considers him an inspiration. She wants to do her bit and help change Indian people's perceptions regarding people with disabilities and is determined to make it better for future generations. She wants people to use the experience she has gained.
She started her professional badminton journey in 2014 and achieved many titles in her career. The Asian Games bronze medallist believes coach Pullela Gopichand has impacted her game positively. He always advises to keep pushing, and it's the best advice you get from your coach when you are going to matches or tournaments. She remarked that Gopichand sir pays attention to the little details, and she is learning technical tricks from the best.
Speaking about her post-badminton plans, Manasi said she would be involved in sports and utilize her experience to develop and train young talents. The 31-year-old player is looking forward to following Pullela Gopichand's footsteps and make a difference for Indian para-badminton.
Manasi added that para-badminton popularity started growing after 2015. It's the second most favorite sport in India, and even able body badminton people love it. She is hopeful that conditions will be even better in the coming future.
People are choosing para-badminton as their career, and in the next five years, more and more people will join and take it to the highest levels, Manasi Joshi concluded.