Denmark Open: Lakshya Sen Outwit Popov, Enters the Second Round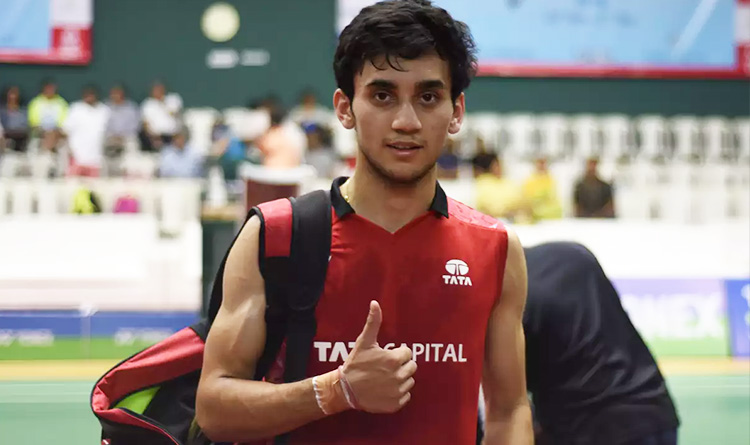 TOI Photo
On Tuesday, Indian shuttler Lakshya Sen has accomplished to reach the second round of the Denmark Open 2020. Badminton matches resumed after a seven-month-long wait.
19-year-old Indian shooter Lakshya Sen managed to win the Denmark Open match in straight games. He produced an excellent performance and defeated Christo Popov 21-9, 21-15 in 36 minutes. Now he has entered the second round. This famous shuttler has been in popularity since his breakout in 2019. Denmark Open 2020 restarted the international calendar after a COVID-19 forced a seven-month halt, and Sen has made a successful return to badminton.
French badminton player Popov won the first medal for France at the World Junior Championships last year in 36 minutes. Lakshya is currently ranked No 27 in the world. He will next face the winner of the match between Maxime Moreels and Hans-Kristian Solberg Vittinghus.
Denmark Open Super 750 is the Only Event Taking Place This Year
Denmark Open Super 750 is the only event occurring this year. However, Badminton World Federation is forced to cancel numerous events and postpone the World Tour Final and Asia leg next year.
Lakshya Sen that:
"I moved well; that was the key. In the second round, the rising start Lakshya won. However, I had made several mistakes. I was able to cut down on them and find the rhythm."
"I am very pleased to be playing again after several months halt, and it felt normal on the court."
In the first set, Lakshya and Christo Popov played until the score was 11-8. Then the Indian strived hard to win 11 and conceding 1. The next set was more competitive as both the players moved neck-and-neck until 12-12. He moved to 15-12 and 16-14 before closing the match. At last, the young Indian shuttler managed to win against Popov.
Lakshya Sen had triumphed the third victory earlier in four games against Popov. He had claimed 5 titles, including two Super 100 tournaments last year. The head-to-head record now stays at 4-1.